PURE ORGANIC HENNA AND JAGUA BODY ART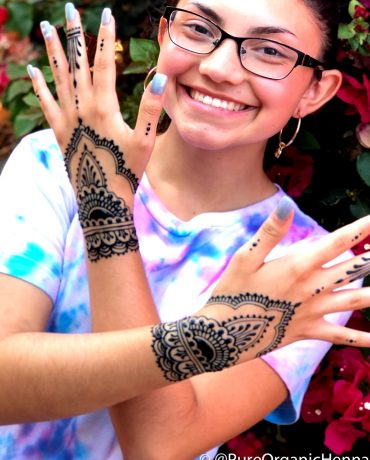 Check out all our Reviews!
Click down below so you can find what customers are saying about us.
Reviews
Our Reviews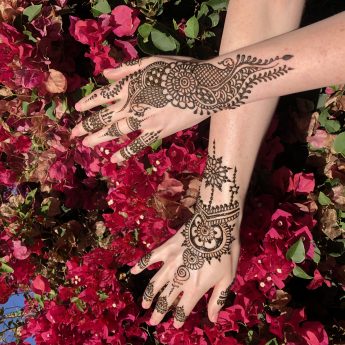 Margarita did the most incredible job with my bridesmaid mehndi! Not only was she was so flexible in helping me get a last-minute appointment, she replicated the design I brought her with laser-like precision, instructed me on proper aftercare, and was a wonderful conversationalist while working. As for the henna itself she's careful to only use natural ingredients that leave a luxurious rich red-brown stain that is not irritating even to thin, sensitive skin like mine. 72 hours after application it is mahogany colored and beautiful. Would recommend without hesitation!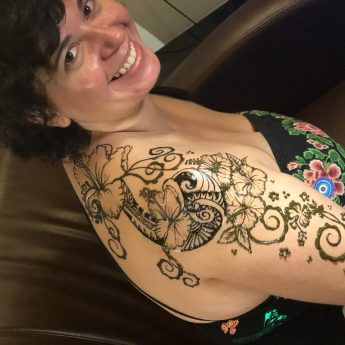 I loved my henna tatoo! It made me feel so special and beautiful 💕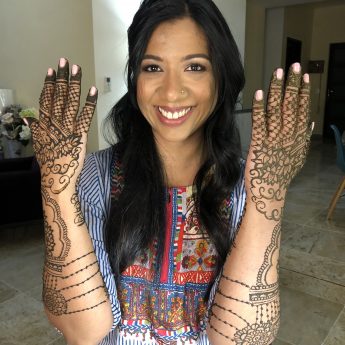 Margarita is not just an amazing artist but a kind and loving human being as well. Her passion for henna shines through in her work. With very little guidance from me, she was able to stitch the story so beautifully in her artwork. Not only did she meticulously plan the henna design but when the time came she jumped to help drive me to the makeup trial studio and finish up her design! Highly recommend!
Shruti Reddy
Bridal Mehndi

Bought some henna cones from this place. They were natural and organic. A stain was good.
Manali G.
On Line Store shopper

Coming in with a very specific request and no previous henna experience, I was met with the care and concern I needed, resulting in an inking that came out just as I hoped it would! Excellent work!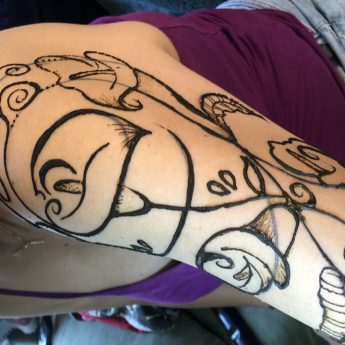 I've been getting Mehndi done for a good 25 years and this is far and away the best experience I've ever had with a designer! She was completely open to my ideas and a delight to spend time with; I've gone to her twice already. Margarita and Rick are both excellent artists, their attention to the smallest details blows me away!
HOW TO MIX HENNA
Learn how to DIY! Just click in the image below to find the video on how to mix henna at home and the free recipe to download!
Was a pleasure to produce this video next to my dear Rich, finally sharing our passion with you in...
Read More