Organic Herbal Hair Color
HOW TO MIX AND APPLY ORGANIC HERBAL HAIR COLOR TUTORIAL
All that you need to know about the difference between Organic and Chemical Hair Color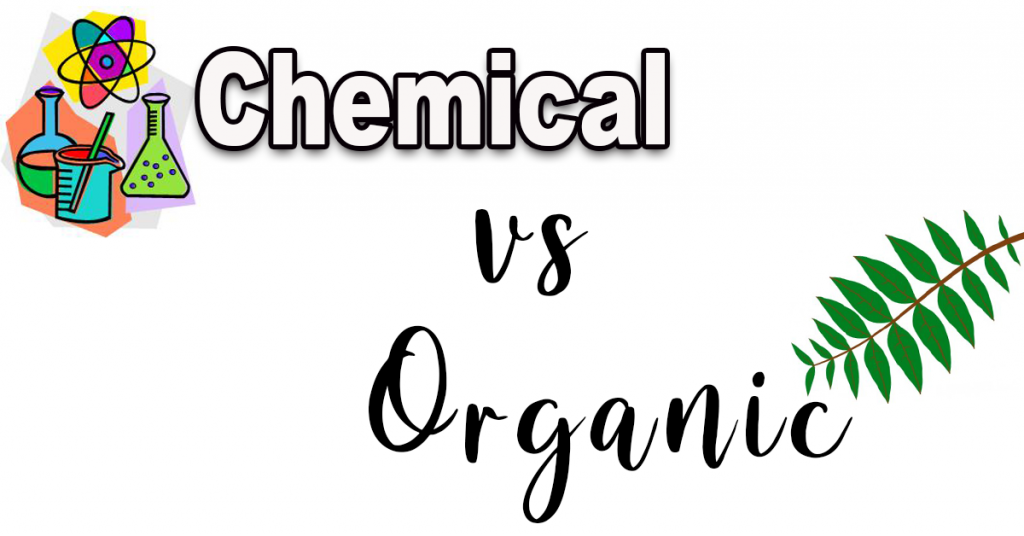 Fashion always changing, our hair color say so much about us to the world, playing with hair colors are here to stay. But most of the people that support the hairdresser industry, that is involved with chemical ingredients they don't even know what are appling to they're hairs and scalps, that are harming components like ammonia, PPDs, peroxides, etc.
Choosing the natural way using herbal ingredients in getting de shade of hair color is one of our goals, but also make the hair stronger and healthier in the long run.
First we have to understand the difference between chemical hair color and organic herbal hair color.
Chemical Hair Color.
Like its name, chemical hair color contains chemical ingredients like Ammonia, PPDs, peroxides etc. to lighten the dark or the natural pigment (Melanin) of your hair. These hair colors cause lasting chemical changes to the hair and the color change lasts until the new hair grows out and thus, they are permanent hair colors.

Organic Hair Color.
Organic refers to something derived from nature without using any chemicals throughout the process. Organic hair color causes semi-permanent changes to the hair as it only works outside layer of the hair, thus, they are also called semi-permanent hair color.

CHEMICAL: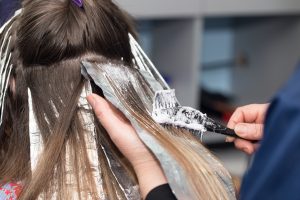 Contains chemicals, which may damage hair after regular use.

Known as Permanent Hair Color

Instant result after 1st

Wide range of Hair Color Options

Contains bleaching agents wich lighten the hair's natural pigment.

May irritate the scalp due to chemicals.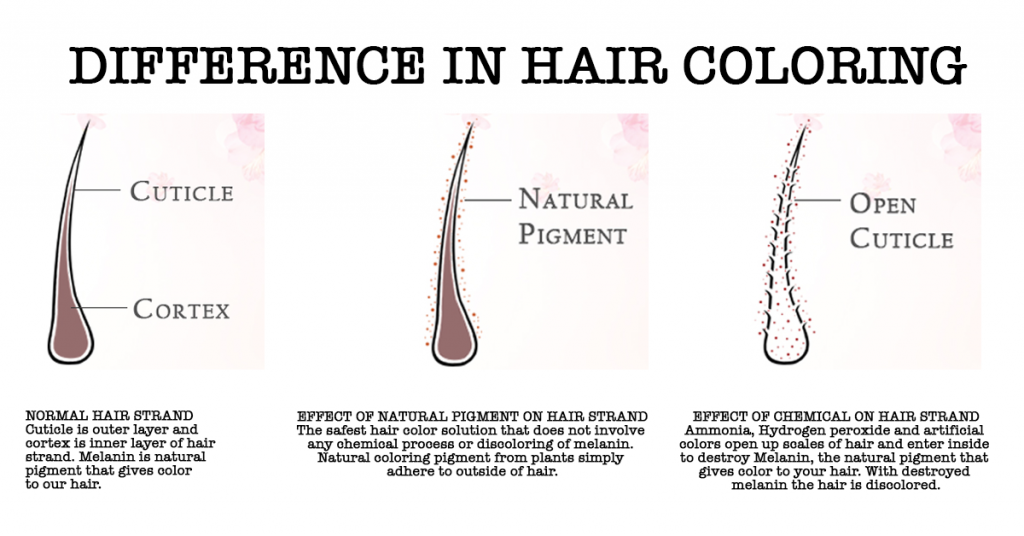 ORGANIC: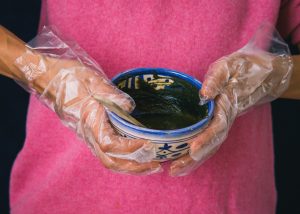 Contains plant based ingredients and is purely organic.

Known as Semi-Permanent hair color.

Needs more time and multiple applications.

Limited range of Hair Color Options.

No bleaching agents, so it cannot change dark hair to lighter shades.

It does't irritate the scalp as it only contains organic ingredients.
Why organic hair color?
If you are allergic to chemicals and have sensitive skin.

If you do not want to lose natural pigment of your hair.

If you are ready to fully commit to organic lifestyle.

If you want semi-permanent result.

If you don't want to experience irritation.
Choosing which hair color to apply always depends on preferences and skin sensitivity.
For some who don't want to apply hair color frequently and want instant results can go for chemical hair color.
For some who have allergies to certain chemicals and have sensitive skin and are willing to invest time in their hair, organic hair color is the one for them.
Now the question is where you can find a Hair color which both, 100% Organic and Certified!
As we all know, there are a lot of companies who are selling their Hair Color in the market labeled with ORGANIC, most of them do not have a certificate.
Cultivator Natural Products Pvt. Ltd. is a leading company with global certifications like  ECOCERT Organic, USDA Organic, INDIA Organic, Kosher, Halal INDIA, CRUELTY-FREE and many more.
We are not only organic but also we have our own farms; we cultivate the crops in the desired condition and then work on these to make the final products.
Our key ingredients include Cassia, Indigo, Henna, Aloe, Chamomile, Amla, Ziziphus, Eucalyptus and Turmeric.
We at Pure Organic Store have a range of 10 different shades that are made with only the finest quality herbs.
A unique recipe for hair coloring with 0% of Chemicals. Our products do not contain any synthetic chemicals, such as Ammonia, PPD, Resorcinol, etc.
We are so happy to announce that we will be offering Pure Organic Henna Hair Care products, and all the Ayurvedic herbs that along the henna can enrich the health of our scalp and hair giving treatment or color, is one for all needs.
DIY for Natural & Beautiful hair
Cultivator's herbal hair color is the one-stop answer to all your hair problems. It is not like other brands that claim to be organic but are ideally chemical-based. It is one of the purest & most organic herbal hair colors that you will come across. It is a semi-permanent hair color, which is 100% chemical-free & comes with world level certifications like USDA & ECO CERT.
It can be applied quickly at home to get that desired look without wasting much of your efforts & money. All you have to do is follow these 4 basic steps:

Step 2: Open the pack as per your hair size and add lukewarm water into the powder and stir, to make creamy texture paste.
Step 3: Immediately apply this paste uniformly on the hair.
Step 4: Keep it 60-90 min. As per your desired shade; 60 minutes for lighter shades and 90 minutes for darker shades
Step 5: Cover hair with a shower cap.

Step 6: Rinse off hair with plain water. Regular use makes your hair healthy, soft, shiny. It conditions cover grey hair and give a uniform color appearance.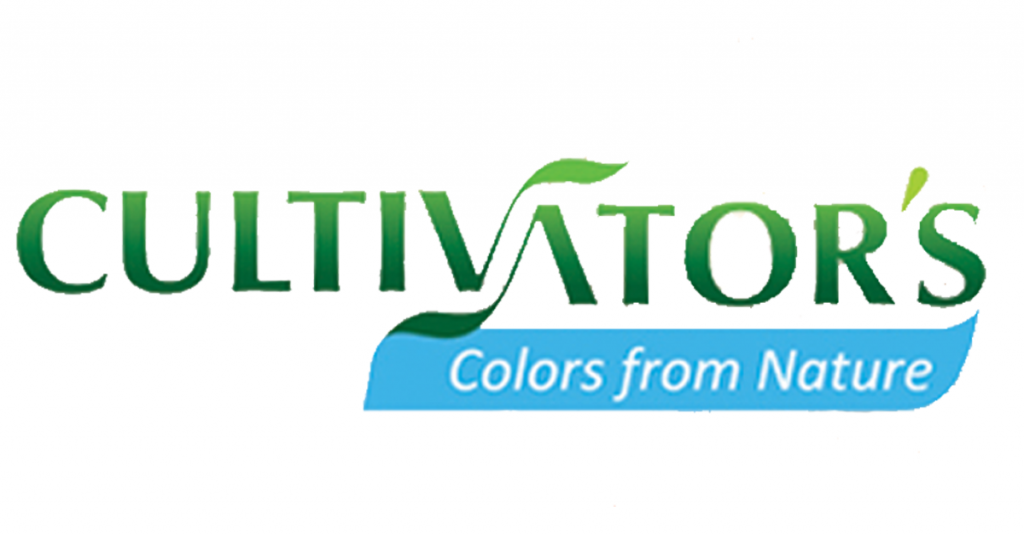 Cultivator's Organic Herbal Hair Colors are mixtures of organic and natural botanicals. We use organic and natural pigment percussors. It make hair healthy. Chamomile works as an anti-irritant agent. Our products does not contain chemical ingredients. Cultivator's hair colors fulfill the expectations of coloring with care.
Together with the power of age old Ayurvedic plants, the hair color also conditions and nourish the hair and scalp bringing true care effects. The microfine powder not only has enhanced solubility but also forms smooth paste with improved application procedure.
NITROGEN COOLED PROCESSING PLANT
We preserve the active properties of our hair color powder very delicately. Highly sophisticated processing technique at our state-of-the-art clean room processing facility preserves the coloring pigment and aroma keeping hair color fresh. Packing in high quality pharmaceutical grade pouches keeps pureness and freshness of hair color powder intact till it reaches our consumers. The entire range of hair colors are dermatologically tested in European laboratories.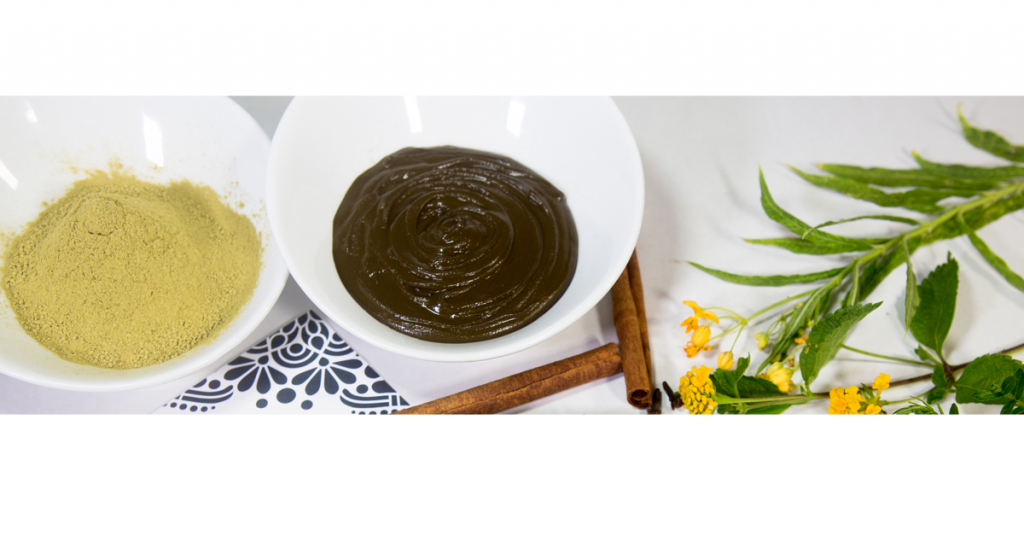 Grey hair are unique as they do not contain melanin pigment, hence they produce a lighter result than non-gray hair. After 4-5 applications it can cover the gray even in one application.
STEP 1: Color the hair with Henna. Rinse after 60-90 min. Wait 48 hours before step 2.
STEP 2: Apply the Hair Color as per desired shade. Rinse it after keeping it for 60-90 minutes. Wait 48 hours before using shampoo.
How to get rid of Gray's or white's Naturally
What is Gray/ White Hair?
Hair color is determined by Melanin (a hair cell/follicle). This melanin is of 2 types:
1.Eumelanin (Black & brown shade) & Pheomelanin. (Blonde & Red shade)
Greater quantum of Melanin = Darker hair shades
Less Quantum of Melanin = Lighter hair shades.
Ideally what we conclude is – grey/ white hair occurs when melanin is stopped being produced.
Therefore, "Grey /white hair is a combination of normally pigmented hair interspersed with black hair"
What are the CAUSES?
With age, the amount of melanin in hair gets reduced, which is why it turns grey and finally white. Some of the other causes are: –
Genetics
Stress
Improper Dietary Habits
Chemical Hair Products.
Hormonal Imbalance
Other factors
Smoking
Pollution / Weather conditions
Vitamin Deficiency
Medical Conditions
How to get rid of it Naturally?
Who doesn't like natural treatment ??? here are a few natural remedies:
Include Amla in your hair treatments.
Quit smoking.
Proper Oiling.
Stop using chemical hair or styling products frequently.
Hair Coloring – It comes with many challenges, including which one is better Organic or Chemical hair color. Going organic is the need of the hour. In fact, in today's age, everybody prefers to opt for chemical-free, organic brands but finding 100% organic hair brand is not everyone's cup of tea. Remember not to be fooled by those flashy adds that claim organic but sell vice- versa.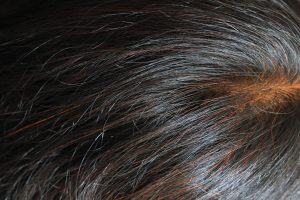 Cultivator's Organic Hair Color is the ONE STOP solution to all your hair problems
It is exclusively PPD Free, Ammonia-free, and Hydrogen Peroxide Free Hair color.
The best part of the hair color is that it is 100% chemical-free that makes it a superb skin-friendly hair color for usage.
The major area of our concern is our natural hair color. Well, being an organic hair color this will not affect the melanin of our hair and thus will not harm our natural hair shade.
Will fight with many hair problems of hair fall especially with its hair fall fighting ingredient Amla.
It comes with 35 plus certifications from different authorities which makes it the most authentic hair color brand.
Other FAQs
1. What is Melanin?
Melanin: The pigment that gives human skin, hair, and eyes their color. More melanin means darker hair shade.
2. What is the best natural remedy to get black hair again?
Well, to get black hair again is a myth all we can do is coloring our hair with Cultivator's Organic Hair Colors to get black hair naturally.
3. Can we reverse hair graying naturally?
Reversing grey hair is impossible; we can control grey hair by using natural remedies but cannot reverse it.
4. Can plucking of grey hair can cause more graying?
It is a myth; grey hair will just re-grow the same way from that follicle. Continually plucking will traumatize the follicle so eventually, it will not produce hair at all.
5. Which is the best Organic Hair Color?
Cultivator's Organic Herbal Hair Colors is the best because it repairs hair first which were damaged by using chemical-based hair color, then they show their organic color on repaired hair!
6. How long does the Cultivator's color stay on hair?
Being a semi-permanent hair color, Cultivator's organic hair color lasts for 15 to 20 washes.
7. How do we know if something is Organic?
Organic refers to the way the ingredients have been treated before they have been composed into the product. Brands can label their products as organic only after receiving proper certification, and the packet usually mentions the certification and the organization from where it has acquired that certification. If it does not, chances are, it is not organic.
8.Can using hair colors cause more greying?
The concept that grey hairs can be caused by frequent coloring is nothing more than a myth. When you apply dye to your hair, the hair follicle, where grey hairs originate, is not affected. So, coloring your hair does not lead to premature grays.
100% Organic Hair Color does Exist!
The change of lifestyle that the pandemic started is trending to a more organic and simple way of life, do it yourself at home is now an option and health-conscious products are now more accessible that any other times.
The natural color that exists is based on Henna, Cassia, Indigo, Beetroot, Turmeric, and many more… Organic hair colors are also made from some of these combinations to create natural shades of Brown, black or reddish colors.
There are very few companies manufacturing 100% Certified Organic Hair Colors. Cultivator Natural Products Pvt. Ltd. Is the only fastest growing industry that manufactures certified organic Hair Colors.
How Cultivator's is 100% ORGANIC?
Cultivator Natural Products Pvt. Ltd. is India's Leading company, serving customers since 1988.
CNP cultivates each herb organically without the use of pesticides, synthetic fertilizers, sewage sludge, genetically modified organisms, or ionizing radiation.
Each herb and farm are being inspected and approved by a government certifier to make sure the farmer is following all the rules necessary to meet organic standards.
From farms to the End product, no chemicals are used and hence our products are free from any chemicals & toxins and thus they are 100% organic.
Why Certifications are necessary?
Certifications ensures 100% organic products from controlled cultivation as it is granted only by following strict regulations & guidelines.
Certified Organic Products are made without containing chemicals, synthetic colorants, heavy metals, GMO, or ingredients that may cause harm to the health or to the environment.
Certifications assure 100% green products.
Certified Products are not tested on animals.
Certified Organic Products are produced, processed, and packed with environmental responsibilities and sustainable development using recycling, water-soil conservation, and use of solar energy
How Brands fool you?
We say our products are "100% Organic" because the control starts right from the cultivation land level.
Many companies try to mislead their customers by using the word ORGANIC in their brand name or by just using few certified organic ingredients along with the chemical ones or by placing that organic name all over their advertisements; those products cannot label as organic.
**Always check ingredients list along with their certifications before purchasing!**
Now, when you are endowed with all this helpful information, you can positively explain, if someone asks you, "Does 100% Organic Hair Color Exist??"
We believe that "The only gift we share with our mother nature is living with it absolutely."
A range of 10 different Organic Hair Color shades that are made with only the finest quality herbs. A unique recipe for hair coloring with 0% of Chemicals.
Cultivator's Organic Hair Color is the best option if you're are jumping into an organic lifestyle. You can always feel confident, while using Cultivator's product, in terms of its quality.
NEW PRODUCT ON OUR PURE ORGANIC STORE!