The perfect profesional Henna Artist team for your Event
We are passionate about corporate and special events, we know them and always endeavor to precondition them so that you do not have many of the problems so often associated with vendors, after all we have a stock of thousands of plans for the perfect day, and we have to know how to pick the right vendor.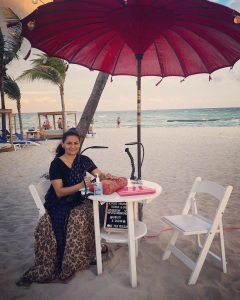 Our Customer Reviews
We hired Margarita of Pure Organic to work at our neighborhood block party and she was marvelous! So kind, positive and a skilled artisan. She arrived early, was helpful to all and even brought her sweet husband to help us with all the children and adults who flocked to her table. She did a varied ton of different works. I would hire her again in a New York minute and highly recommend her!
Fran r.
Neighborhood Block Party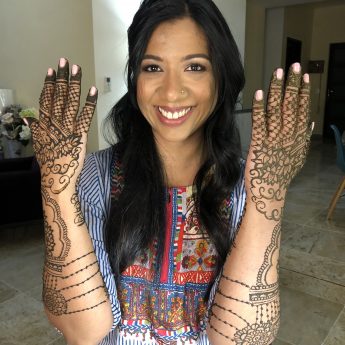 Margarita is not just an amazing artist but a kind and loving human being as well. Her passion for henna shines through in her work. With very little guidance from me, she was able to stitch the story so beautifully in her artwork. Not only did she meticulously plan the henna design but when the time came she jumped to help drive me to the makeup trial studio and finish up her design! Highly recommend!
Shruti Reddy
Bridal Mehndi
Events
Made exactly for you!