FAQs
WHAT IS HENNA?
Plant scientific name is Lawsonia inermis and its common name is Henna. It is also known for henna anglicism that can be pronounced "henna" or "jena." Other names are used depending on the language of the country or area. It is a plant of the Lythraceae family. It is a bushy bush about 2 or 3 meters high. It is a small tree and has to grow for 5 years to mature and produce leaves with useful levels of tannins. The flowers are fragrant, small, white or yellowish and grouped together in terminal clusters. The fruits are black berries, round, with several seeds and the size of a pea. The leaves are dark green, smooth, opposite, lustrous, ovate, almost persistent and widely lanceolate, with depressed veins clearly visible on the dorsal surface. For cultivation, the tree is pruned 1 or 2 times a year in a short bush to produce more henna leaves per hectare.
WHAT IS JAGUA?
Its scientific name is Genipa Americana and it is commonly known as jagua. Other known names are Huito, Maluco, Tejoroso, Tejoruco, Shagua, Xagua, Yaguare, Caruto, Guacamote, Palo Colorado, Vitú, Yoale and Irayola. The jagua comes from the Rubiaceae family. It is a thick tree that can measure up to 15 meters high, with a smooth and light brown bark. Its leaves are wide, oval and dark green. Its flowers are white, with long and tubular petals. Its fruits have the form of sour oranges, yellowish brown color and pleasant aroma. They contain a yellow pulp, succulent and pungent and refreshing. They are a type of berry 4 to 7.5 cm long by 4 to 5.5 cm wide. The fruit is circular in shape, slightly scabrous to the touch and contains 50 to 80 seeds.
HENNA AFTERCARE INSTRUCTIONS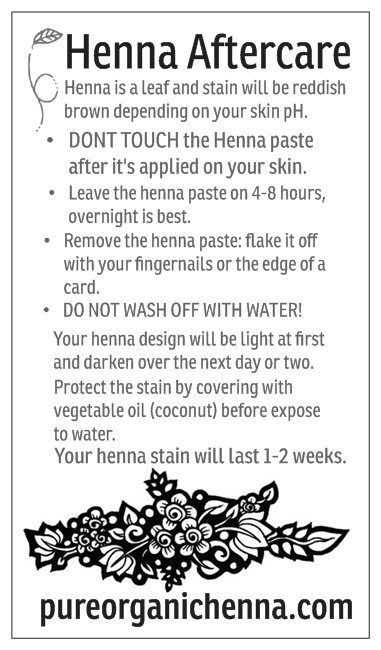 More about Henna
Yes! I did a henna for the super Latin star Ricky Martin… How did I ended doing THAT? How...
Read More
JAGUA AFTERCARE INSTRUCTIONS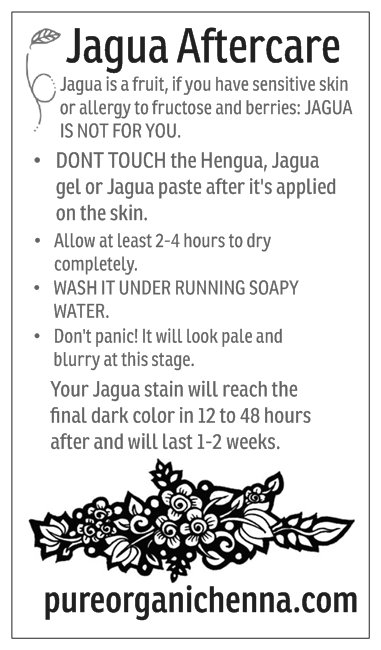 More about Jagua
We decided to try the Jagua Powder and we like it! It can be stored for much longer than...
Read More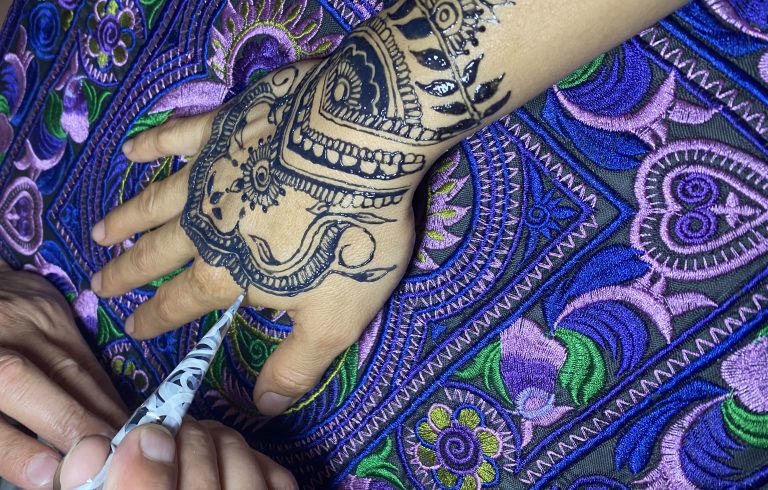 Jagua is a fruit, if you have sensitive skin or allergy to fructose and berries. JAGUA IS NOT FOR...
Read More